Back to blogs
Introducing Derek Tucker!
Posted-on September 2021 By iO Associates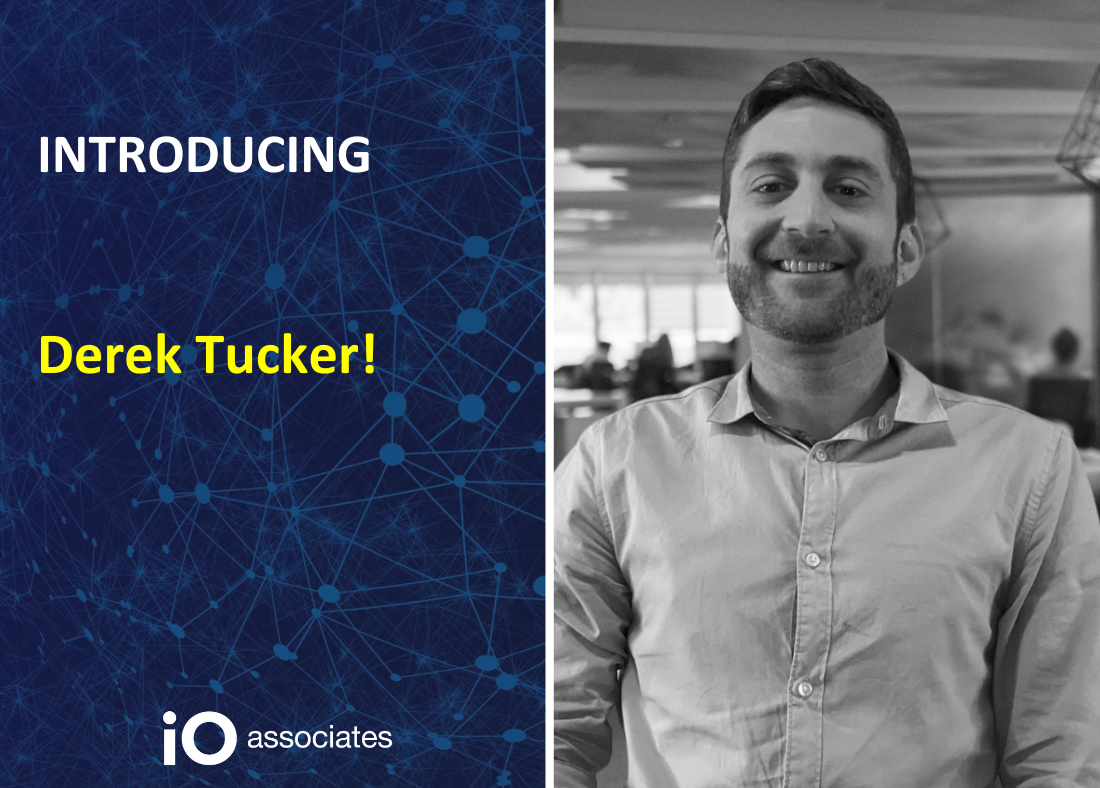 ​
iO Associates are delighted to announce a new addition!
This month, Derek Turner has joined our top-performing team, and will be based in our Tampa office. He brings with him a wealth of experience in recruitment and we cannot wait to see the impact he will make.
We spoke with Derek this week to find out a little more about his experience, his specialisms and what he is most looking forward to. So join us in meeting Derek!
How did you first get into recruitment?
When I took my first job, I set a target income that I wanted to hit within a 5 year period of time. After the first couple of years I realized I was not going to be able to hit that goal without taking a major risk. I took stock of my skills and personality strengths and it seemed to me that my sociable nature was a marketable skill. A few of my friends had been in staffing so it seemed that this would be a good route. Specifically, I wanted to take a big risk for a big potential reward. From there I went into my first staffing job.


How long have you been working in recruitment?

At my first position, I did around 4 years of 100% commission staffing. I handled primarily permanent placement with a few contract placements. At my last position, it was a year of business development for contract staffing.

What are your specialist areas/chosen fields?

At my first staffing position, 60% of my business was in engineering and construction while the 40% was Manufacturing IT. Controls, Automation, Integration, MES, SCADA. Originally, I had applied for an IT recruiting position but I was hired on the engineering team. When I took a role at my last position, it was doing Account Management (business development) in the Defense, Aerospace, Medical Device Manufacturing, and IT industries. The focus without those industries were on the hardware/software skillsets.

Now you've joined iO US, what are you most looking forward to?

I am most excited to be a part of the movement of iO into a new country. Being with a company from the start of an expansion is a very interesting and unique experience. I'm a nerd so working alongside cutting edge technology has always been a motivating factor for me. Originally I wanted to be staffing in tech but was given my start in engineering and construction.

​

We are thrilled to have Derek join us, and we can't wait to see what he brings to the team.

iO Associates are a specialist, cloud technology staffing firm. We support our clients throughout their journey to becoming cloud native and have extensive experience in recruiting the highest calibre of talent to create the products and infrastructure of the future.

Our team are immersed in the US tech community and we know that every business is different. We work with permanent and contract candidates to support clients with single and multi / project hiring requirements. Our partnership approach allows us to create bespoke talent acquisition strategies to best meet your needs.