Back to blogs
iO AWS Virtual Meetup - AWS IoT for Developers
Posted-on July 2021 By Matthew Atkins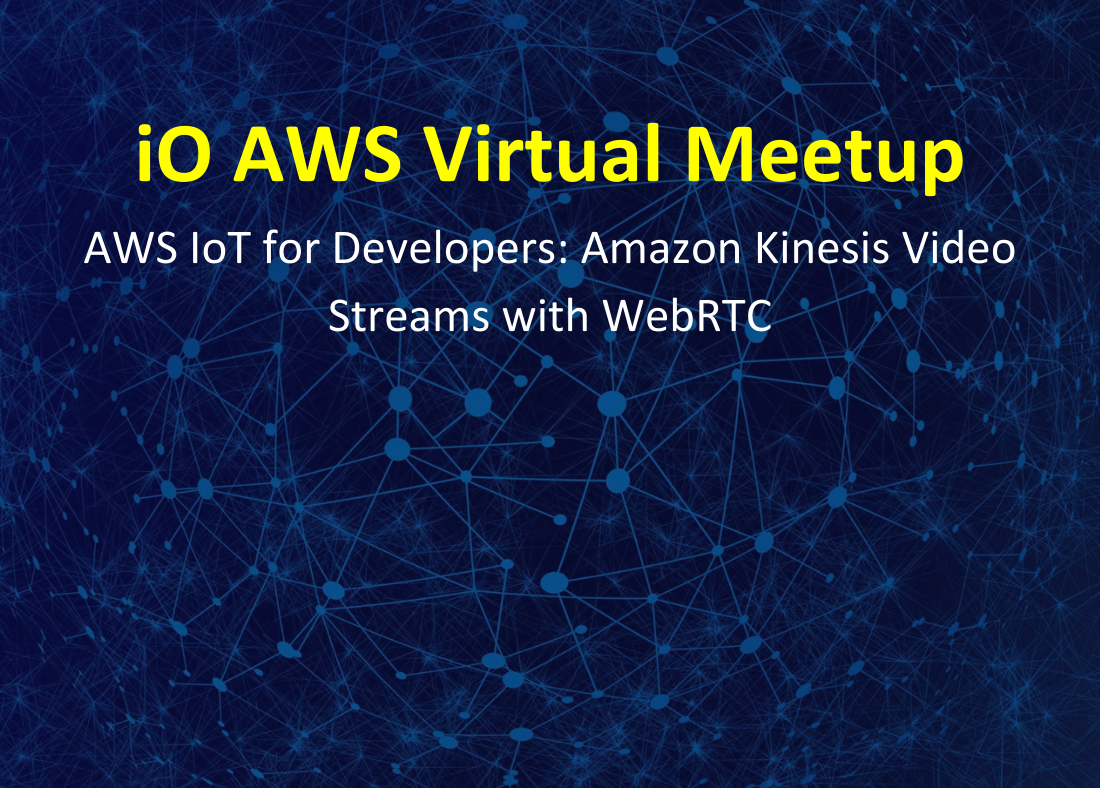 ​
iO Associates are delighted to bring you our next AWS Virtual Meetup! The topic of this session was 'AWS IoT for Developers: Amazon Kinesis Video Streams with WebRTC', which was delivered by David Malone, IoT Solutions Architect at AWS in the Southeast United States.

During this hands-on demonstration, you will learn how to use common device hardware such as a Raspberry Pi to build end-to-end IoT applications.

In this session, we walked you through the steps necessary to provision a device as an IoT Thing, and then we covered how to use AWS SDKs to integrate a live video feed from your device to Amazon Kinesis Video Streams. Finally, we demonstrated how you can integrate those live video streams into your web or mobile applications.

About our speaker

Dave Malone is an IoT Specialist Solutions Architect at AWS and has been working with IoT customers for the past four years. In that time, he has worked with customers that range in size from startups to globals and across a variety of industry verticals including consumer electronics, healthcare, manufacturing, and power and utilities. Dave enjoys engaging with developers, architects, and fleet operators to help them understand how AWS IoT services enable them to rapidly build secure, highly scalable, end-to-end IoT applications.
You can watch the full recording here:


We are really keen to help keep our community positive and engaged, and this virtual platform ensures that we can reach more of the tech community. iO Associates get the most in-demand speakers on the topics of your choice so please get in touch if you have any suggestions. We have some exciting meetups planned for the next couple of months so keep a look out on our Tampa Bay Azure User Group and Tampa Bay AWS User Group pages, or alternatively follow our LinkedIn.

We hope you can join us and please get in touch with any questions or suggestions on future virtual meetups!
​