Back to blogs
iO AWS Virtual Meetup - Network Connectivity in AWS
Posted-on May 2021 By Elliot Evans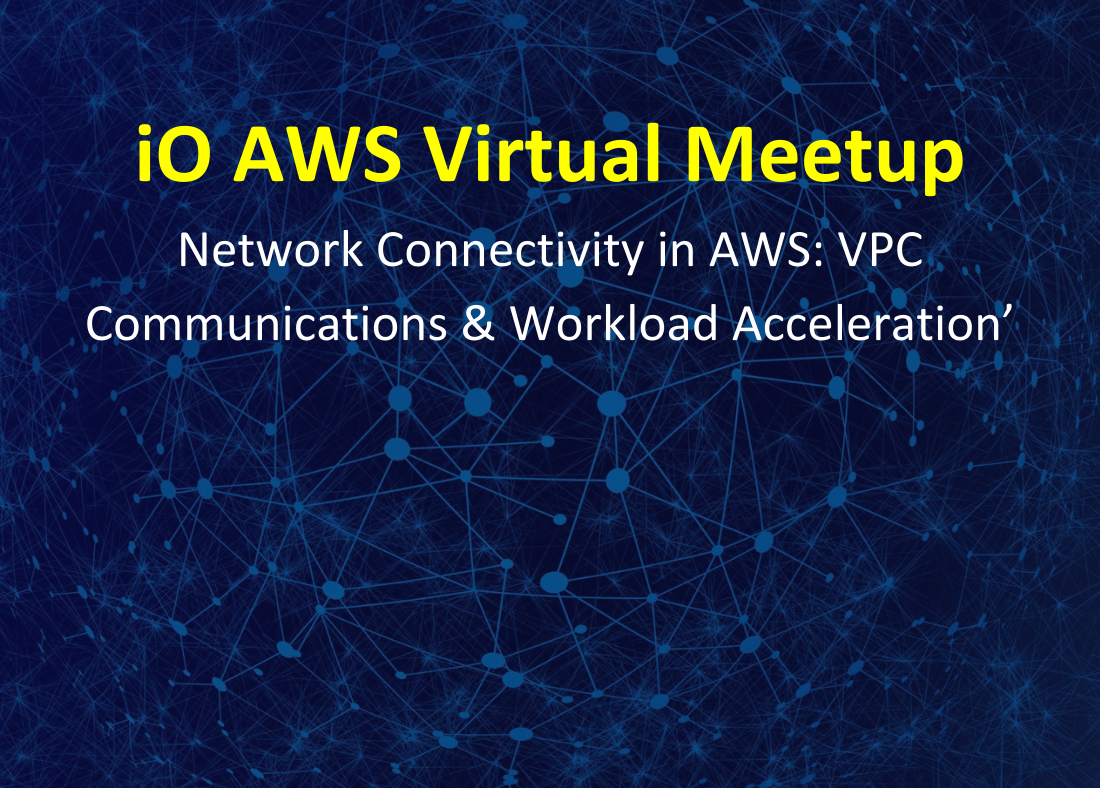 ​
iO Associates are delighted to bring you our next AWS Virtual Meetup! The topic of this session was 'Network Connectivity in AWS: VPC Communications & Workload Acceleration', which was delivered by David Gendel, Solutions Architect Manager at AWS for the Southeast United States.

This session focused on two critical parts of running your workloads in AWS:

• How do you enable communication between different VPCs.
• How do you ensure that your workload maintains the lowest possible latency for your users.

In the first half, we discussed options and best practices for VPC Peering, Transit Gateway, and the concept of a networking hub VPC where you can run 3rd party products you already know. In the second half, we discussed options and best practices for CloudFront, Global Accelerator, and VPN Accelerator.

About the speaker

David Gendel first joined AWS in 2013, and is a Solutions Architect Manager for the Southeast United States, focused on Public Sector. David has held several roles with AWS, including Technical Program Manager, running an international internal program covering 7 countries, as well as an Enterprise Solutions Architect focused on the commercial sector, and a Sr. Solutions Architect focused on the public sector.

Prior to AWS, David has held technology leadership roles in different organizations across the spectrum including Bright House Networks, Allrecipes.com, the Port of Seattle, and the Drug Enforcement Administration. David has maintained his area of focus around security & governance, including helping AWS customers achieve and maintain compliance with programs such as CJIS, PCI, and HIPAA.
The full recording of the session:
​
​
It was great to see people from all over the globe! We get the most in-demand speakers on your choice of topics, so please get in touch if you have any suggestions.
iO Associates are a specialist, cloud technology staffing firm recruiting the highest calibre of talent across Amazon Web Services (AWS), Microsoft Azure and Google Cloud Platform (GCP) -www.ioassociates.com. In addition, if there's anything we can help you with in regards to sourcing candidates or finding a new role please do also get in contact.