Back to blogs
iO Azure Virtual Meetup - Five Azure Services Everyone Should Know
Posted-on February 2021 By Elliot Evans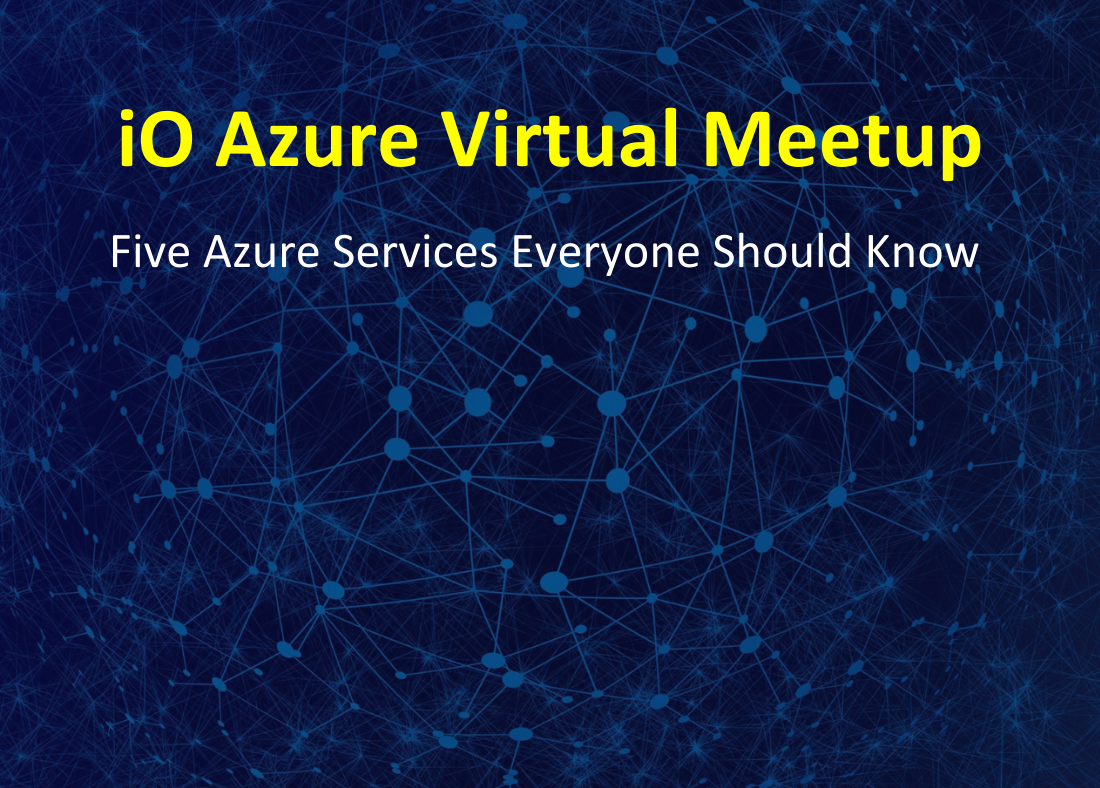 ​
iO Associates are delighted to bring you our next Azure Virtual Meetup! The topic of this session is 'Five Azure Services Everyone Should Know', which was ran by Josh Carlisle, Microsoft MVP.

Getting started with Azure can be daunting for new developers. With dozens of various platforms, it's easy to become overwhelmed with choices! Where should I host my applications? Where should I store my data? How do I manage my applications? Despite the broad number of services, it is possible to narrow down to a handful of platforms that meet many of the most common application requirements and is also a great place to get started learning more about Azure. In this talk, Josh introduced us to five of these platforms, how to work with them, alongside some best practices. Along the way, we implemented and deployed a solution to Azure that takes advantage of them.

About the Speaker:

Josh is Microsoft MVP in Azure and industry veteran of more than 20 years with a passion for the cloud and Azure. He has worn many technology hats over his career, from developer and architecture roles to management and leadership and is currently the Global Azure Lead for the AppDynamics Cloud Team at Cisco. He has spent most of his career sharing with the technology community and can be found speaking at industry and community events worldwide. He is based out of Raleigh, North Carolina, along with his wife and two children.
You can watch the full video here:

​

It was great to see people from all over the globe! We get the most in-demand speakers on your choice of topics, so please get in touch if you have any suggestions.

In addition, if there's anything we can help you with in regards to sourcing candidates or finding a new role please do also get in contact.
​