Back to blogs
iO AWS Virtual Meetup - Proactive Programming Using AWS Services
Posted-on February 2021 By Matthew Atkins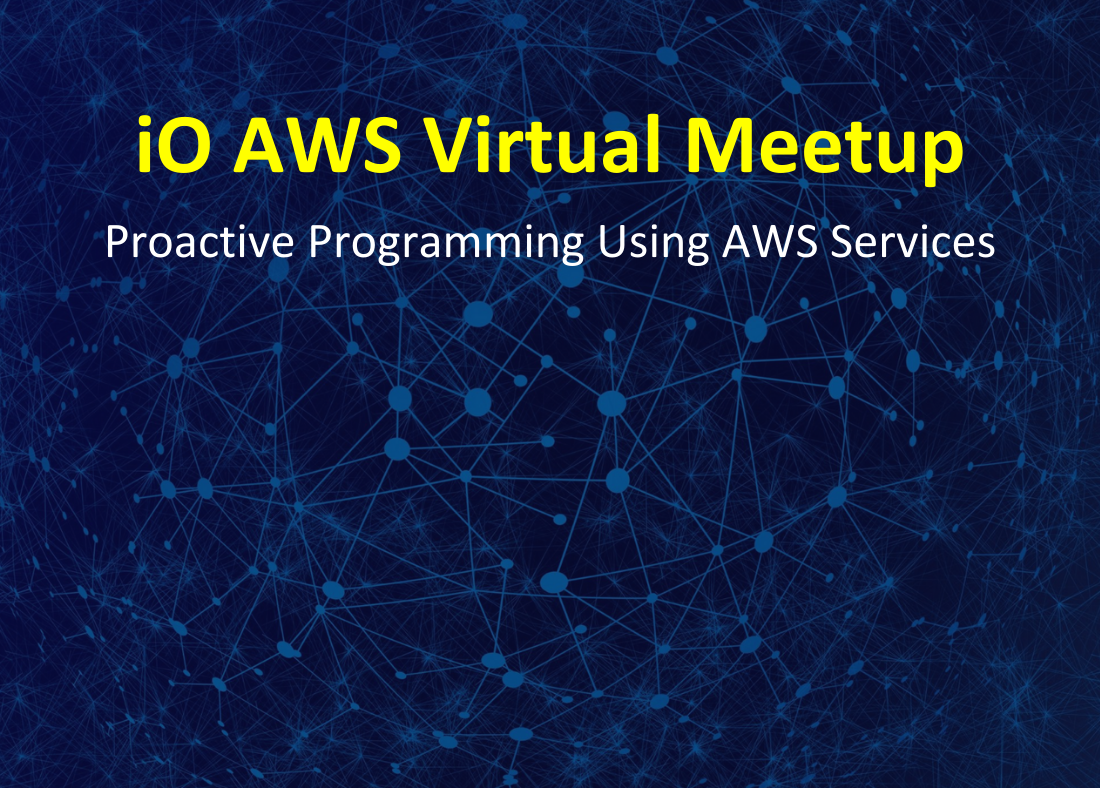 ​
iO Associates are delighted to bring you the next instalment in our AWS Virtual Meetup series! In our latest virtual meetup, we were joined by PJ Hagerty, Senior Developer Advocate, who gave a fantastic talk on 'Proactive Programming Using AWS Services'.
Proactive Programming the feedback loop is one of the most important parts of programming. We write tests and try to mitigate all possible problems, but until we deploy our code, it's hard to tell what "works" and what doesn't. In this talk, we discussed methods used to ensure everything works the way it should before deploying to production.
About the Speaker:

PJ is the Senior Developer Advocate at Mattermost and a board member of Open Sourcing Mental Illness (OSMIhelp.org). He is an organizer of DevOps Days Buffalo, CodeDaze, and ElixirDaze. Additionally, PJ is a developer, writer, speaker, and musician. He is known to travel the world speaking about programming and the way people think and interact. He is also known for wearing hats.
You can watch the full video here:
​
It was great to see people from all over the globe! We get the most in-demand speakers on your choice of topics, so please get in touch if you have any suggestions.

In addition, if there's anything we can help you with in regards to sourcing candidates or finding a new role please do also get in contact