Back to blogs
iO AWS Virtual Meetup- Amazon re:Invent Sessions
Posted-on January 2021 By Sam Johnson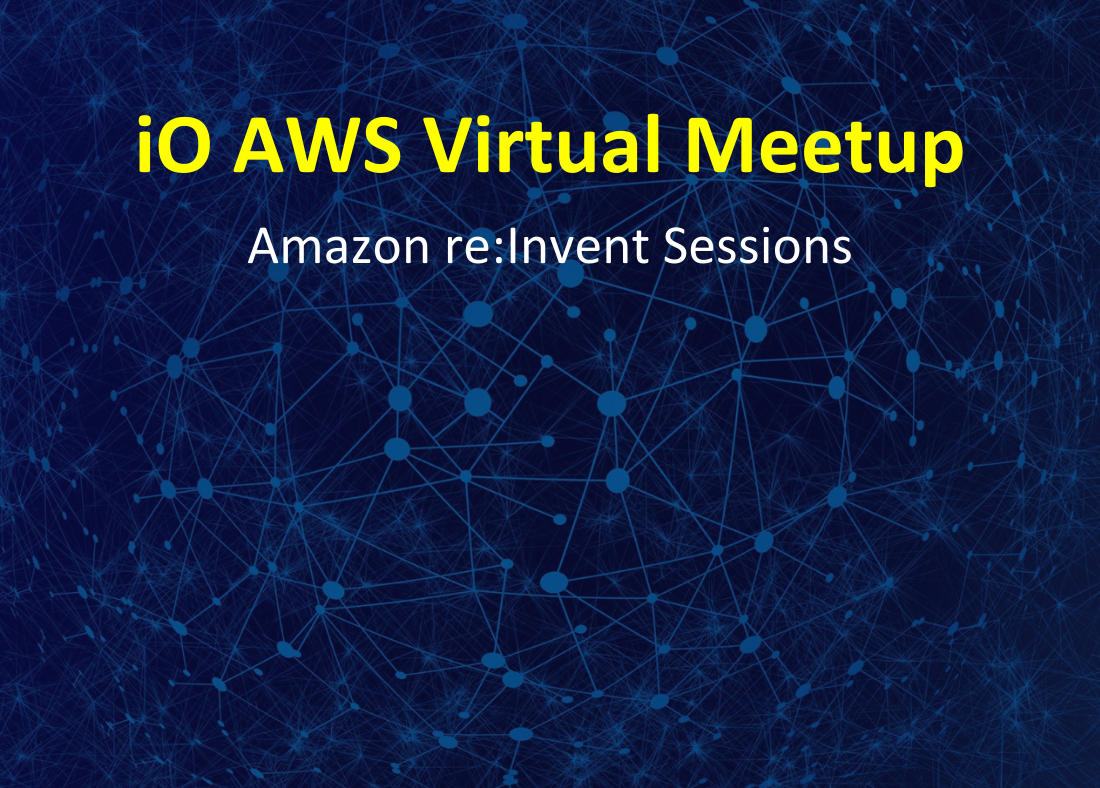 ​
We are delighted to bring you the first AWS Virtual Meetup of 2021! We are joined by Trevor Roberts, an AWS Sr. Solution Architect from Amazon, who presented a talk on 'Amazon re:Invent Sessions'.
​
AWS re:Invent is a learning conference hosted by Amazon Web Services (AWS) for the global cloud computing community. The event features keynote announcements, launches, sessions, and more. The re:Invent Sessions are targeted at developers, engineers, system administrators, system architects, and technical decision makers.

In this session, Trevor reviewed all of the exciting announcements from Amazon's recent re:Invent sessions held at the end of 2020.
​
You can watch the full video here:
​
It was great to see people from all over the globe! We get the most in-demand speakers on your choice of topics, so please get in touch if you have any suggestions.
In addition, if there's anything we can help you with in regards to sourcing candidates or finding a new role please do also get in contact.