Back to blogs
iO AWS Virtual Meetup - Using DynamoDB in Serverless Applications
Posted-on November 2020 By Matthew Atkins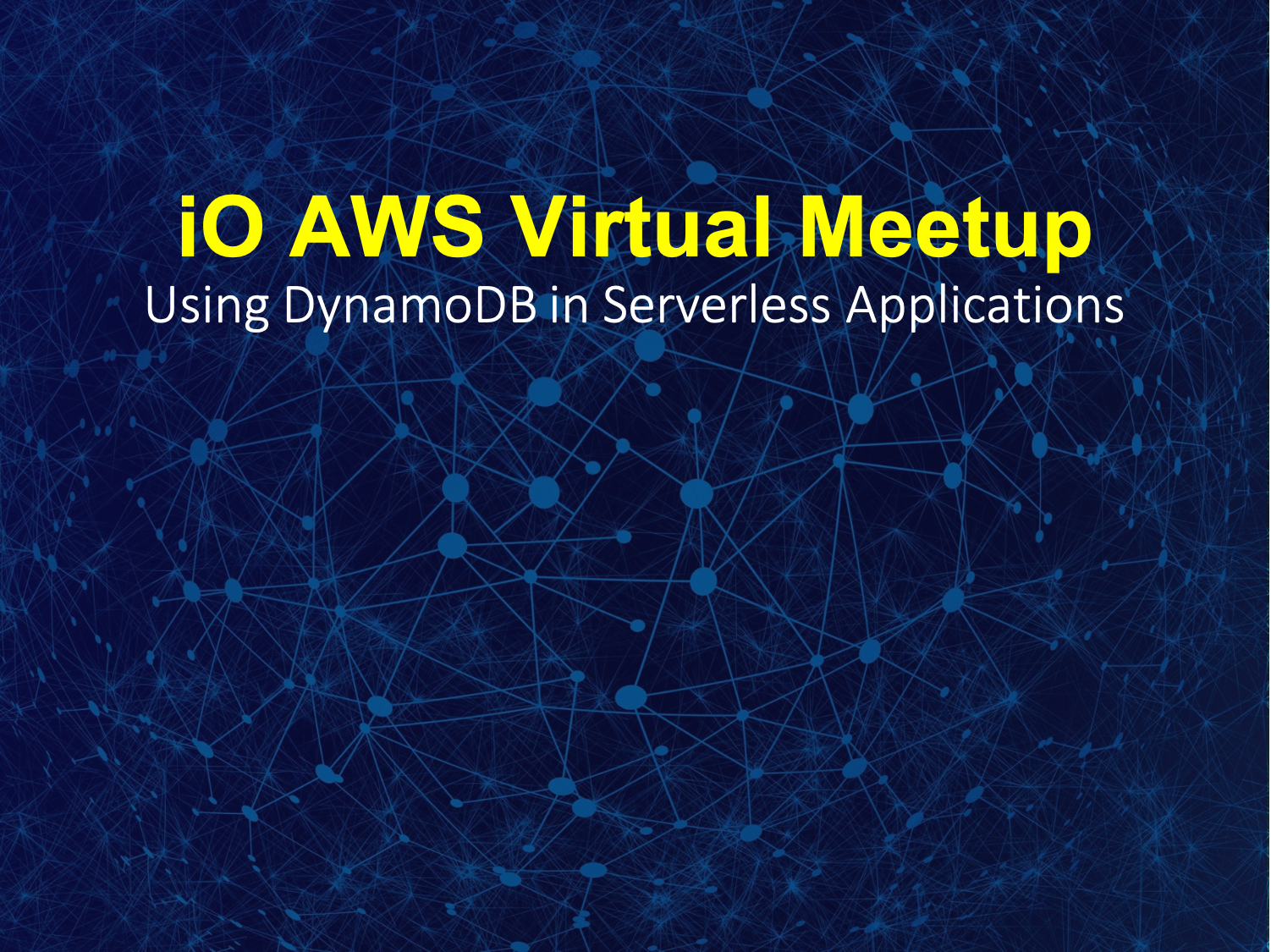 iO Associates are excited to bring you the next instalment in our series of AWS meetups as sponsors of the Tampa Bay AWS User Group. Our most recent meetup featured Alex DeBrie, AWS Data Hero, who gave a very interesting talk on'Using DynamoDB in Serverless Applications'.
For many reasons, DynamoDB has been the database of choice for serverless developers in the AWS ecosystem. In this talk, Alex explained why DynamoDB is such a great fit in serverless applications. He walked us through how to get started with DynamoDB, showing us the best practices for data modelling with DynamoDB.
If you would like some more information on how to use one of the fastest growing databases around, Alex has written a fantastic book which contains five full walkthrough examples!


You can view the full video here:

It was great to see so many familiar faces and some new ones at this meetup! This platform means that we can reach more of our community and interact with you directly. iO Associates get the most in-demand speakers on your choice of topics so please get in touch if you have any suggestions.
Keep an eye out on our LinkedIn page to stay up to date with our upcoming meetups!