Back to blogs
iO Azure Virtual Meetup - Azure Infrastructure as Code for Beginners
Posted-on September 2020 By Sam Johnson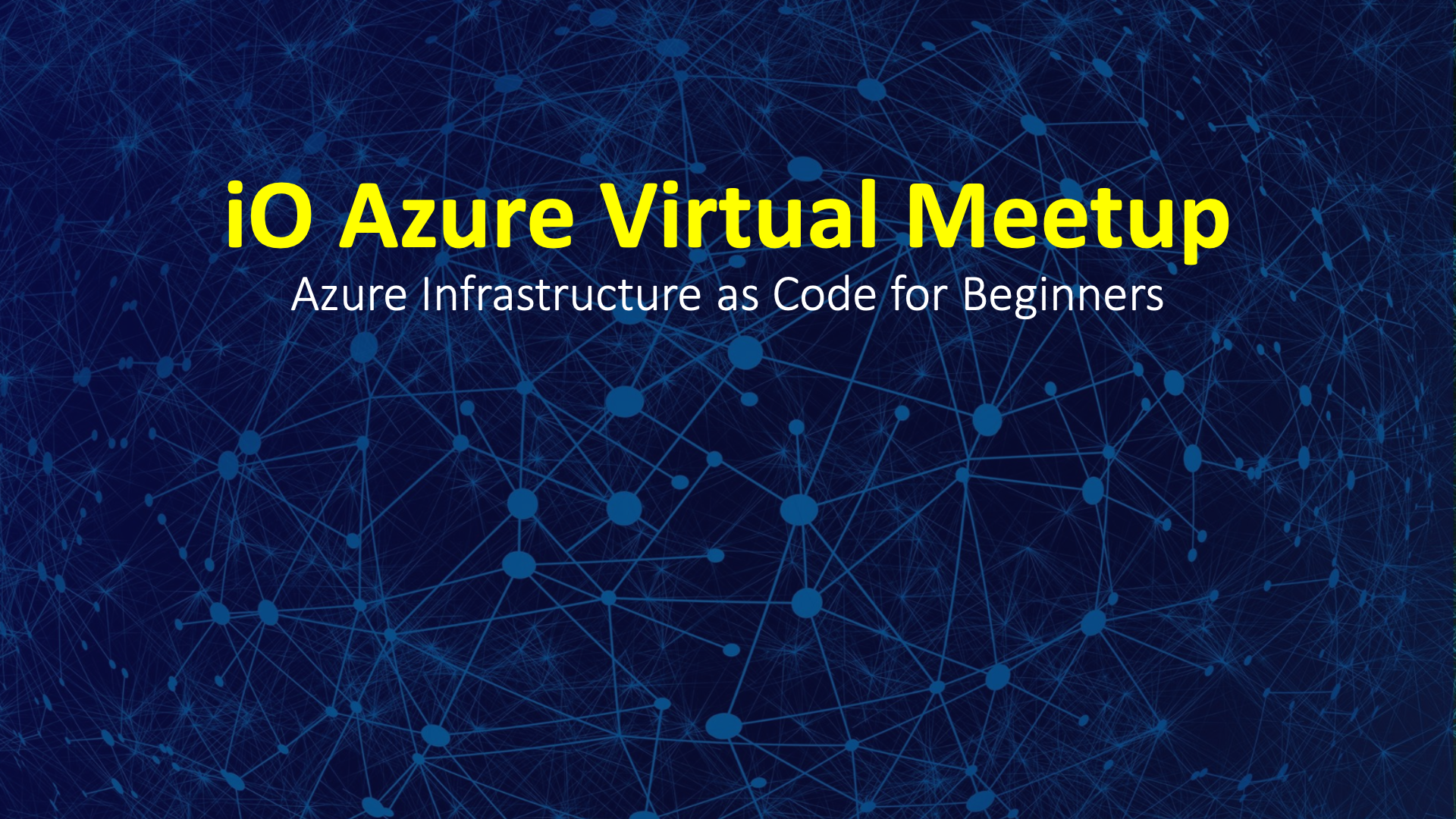 iO Associates are delighted to bring you the next instalment as co-hosts in our series of Azure Virtual Meetups. This session featured special guest speaker Mike Pfeiffer, a Microsoft Azure MVP and host of the CloudSkills.fm podcast.
Automation and governance are key concepts when it comes to working with any cloud platform. When it comes to automatically deploying infrastructure in Azure, you may ask where do I start? What are the common pitfalls?

In this session, Mike walked us through the basics of automating the Azure Cloud. He showed us practical tips and presented tons of demos aimed at beginners, giving us code samples we can use on our own. This session helped in our understanding of foundational concepts about Infrastructure as Code (IaC), and gave us a game plan on how to start our own Azure Cloud automation journey!

About Mike:
- Microsoft Azure MVP
- Trainer to over 350,000 students globally
- Podcast host with listeners in over 155 countries
- Author of 5 books on Microsoft Azure, DevOps, Cloud Architecture
- Conference speaker at numerous IT industry events (Microsoft Ignite, AWS re:Invent)
You can view the full video here:

It was great to see people from all over the globe! We get the most in-demand speakers on your choice of topics, so please get in touch if you have any suggestions.

In addition, if there's anything we can help you with in regards to sourcing candidates or finding a new role please do also get in contact.