Back to blogs
iO Azure Virtual Meetup - A Crash Course on Azure Kubernetes Services
Posted-on August 2020 By Sam Johnson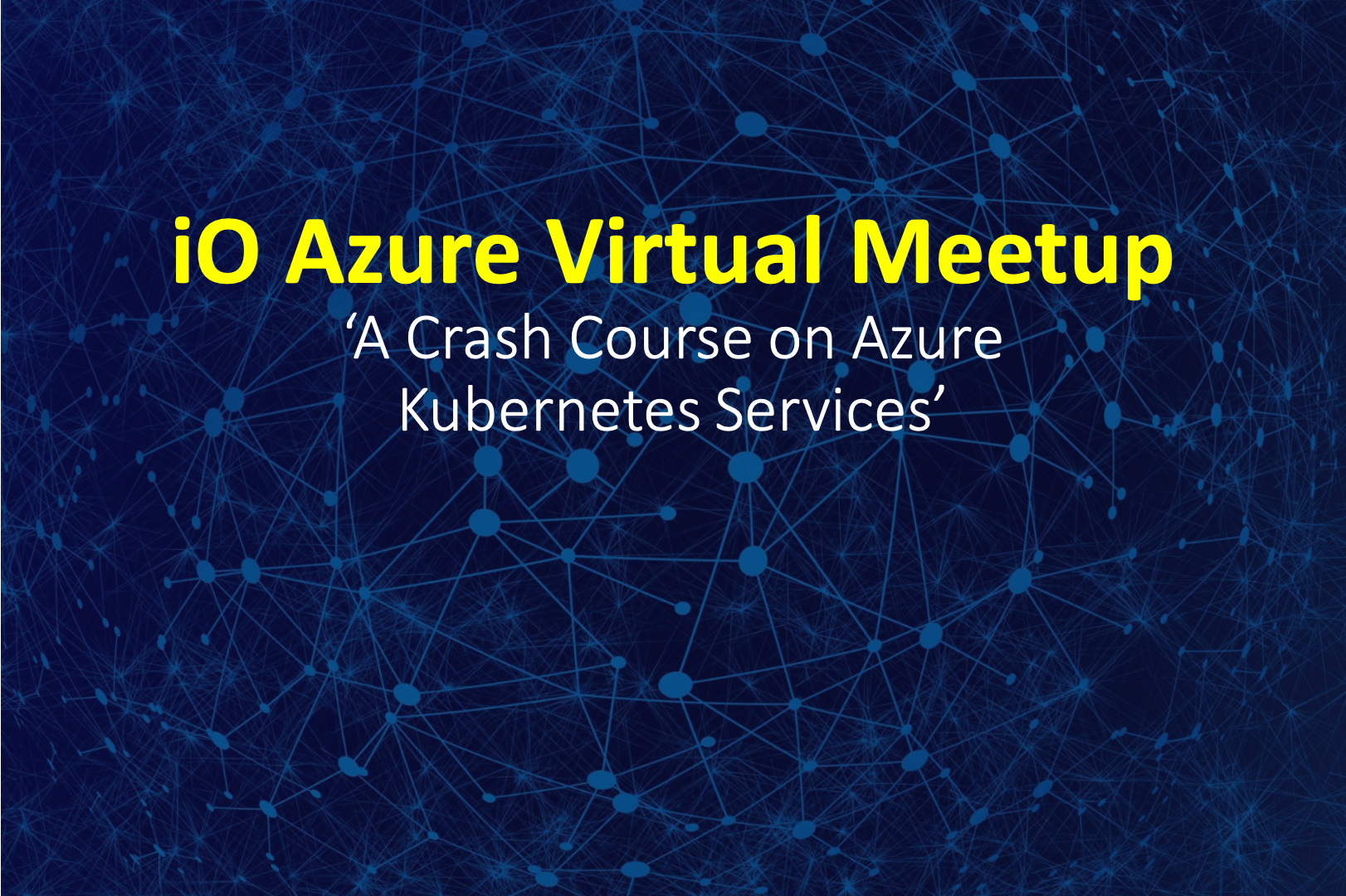 ​
iO are pleased to bring you our first instalment of our Azure meetups, as sponsors of the Tampa Bay Azure User Group. This meetup was co-hosted by Jeff Fudge and our iO Consultants, and featured special guest speaker Blaize Stewart.
Kubernetes is the king of container orchestration and the results are clear: More than ever, employers are looking for IT professionals that know Kubernetes. It can, however, be hard to get started with Kubernetes, because it is not trivial software.
This session took AKS back to basics, breaking it down into bite size chunks, giving us a jump start on our Kubernetes experience. Blaize showed excellent knowledge on the subject, a great help for those who are just starting out with this container.
About our speaker
Blaize Stewart is an architect at Wintellect. His work principally focuses on Microsoft Azure, and he is a current Microsoft Azure MVP and holds numerous Azure certifications, both old and new. He has architected and implemented applications ranging from small apps to enterprise grade applications on Azure across a wide array of offerings including PaaS and IaaS.
It was great to connect with some new faces from across the pond, and hope everyone enjoyed it as much as we did! This virtual platform means that we can reach more of our community and interact with you directly. iO Associates get the most in-demand speakers on your choice of topics so please get in touch if you have any suggestions.
You can view the full video here:
​
​