Back to blogs
iO AWS Virtual Meetup - An Introduction to Machine Learning
Posted-on August 2020 By Sam Johnson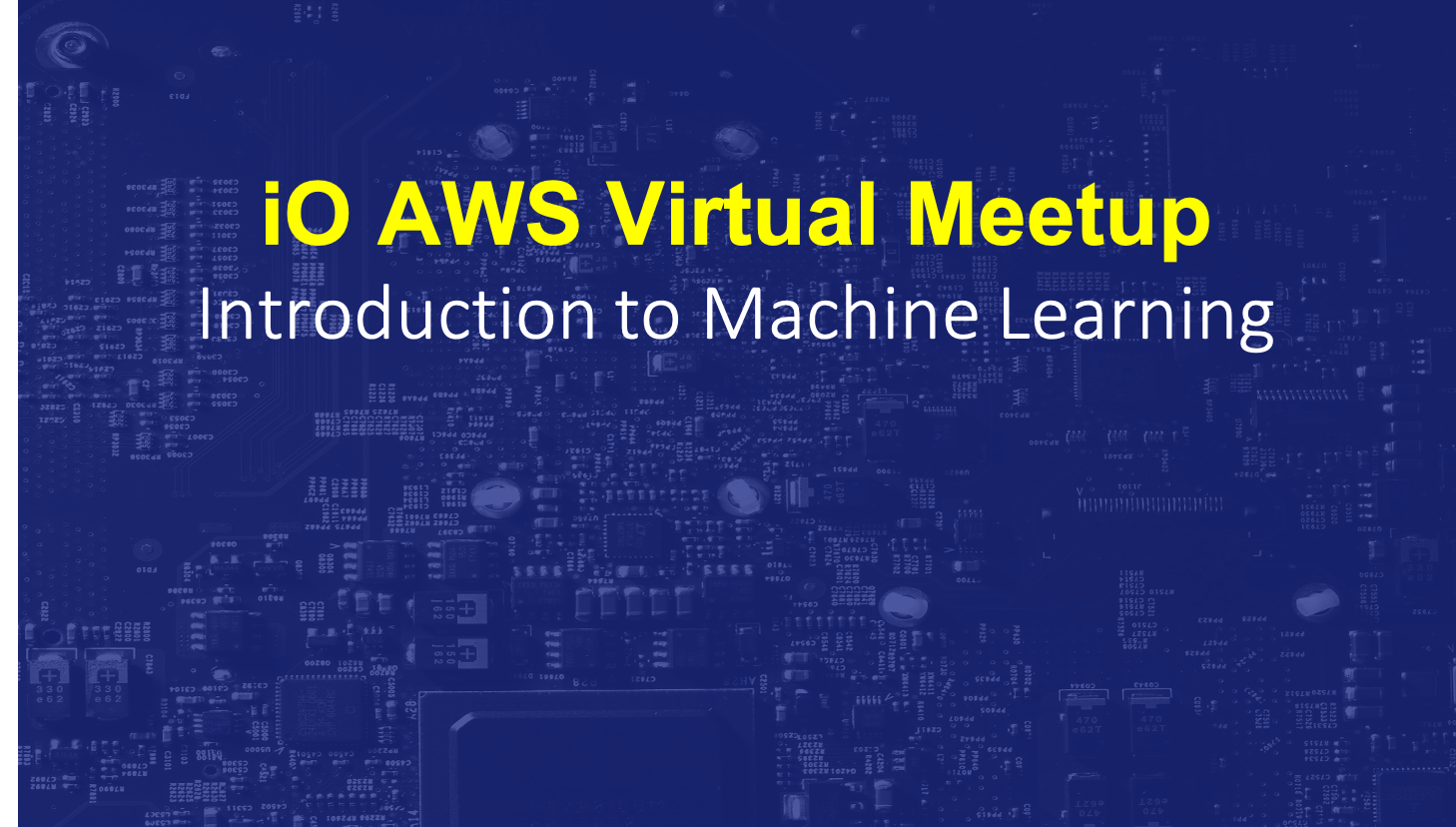 iO are delighted to bring you the first instalment of our AWS meetup as sponsors of the Tampa Bay AWS User Group. This meetup was hosted by Jeff Fudge and iO's Sam Johnson, and featured special guest speaker Shashank Prasanna, an AWS Developer Advocate.
Shashank presented a fantastic and knowledgeable talk on an Introduction to Machine Learning, showing us how you can train high-accuracy machine learning models with just a few lines of code – no machine learning expertise required. He also walked us through demos showing two AutoML solutions- Amazon SageMaker, AutoPilot, a fully managed AutoML service on AWS, and AutoGluon, an open source AutoML library by AWS.
It was great to connect with some new faces and hope everyone enjoyed it as much as we did! This virtual platform means that we can reach more of our community and interact with you directly. iO Associates get the most in-demand speakers on your choice of topics so please get in touch if you have any suggestions.
You can view the full video here:

Keep an eye on our events page to see our upcoming Virtual Meetups and Events and get in touch if you have any questions or suggestions on future virtual meetups!