Back to blogs
iO Net Virtual Meetup - July 2020
Posted-on July 2020 By Ben Leach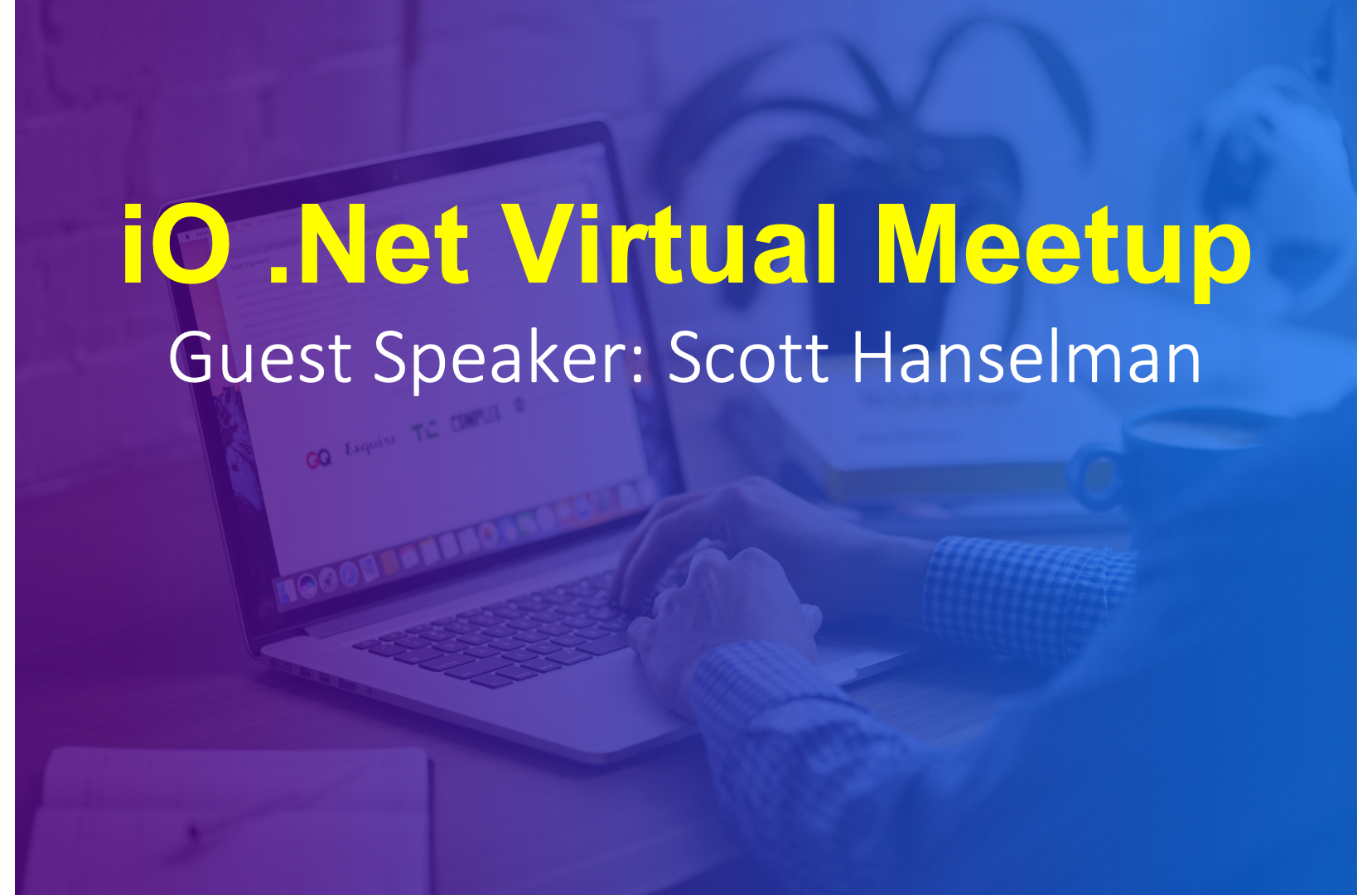 ​
iO are pleased to bring you the full recording of our latest Virtual Meetup with Scott Hanselman. This .Net Meetup was our biggest meetup to date, hosted by iO Associates' Michael Collins and Stella Webster.

Our guest speaker Scott is a Partner Program Manager at Microsoft. During his talk, Scott picked up on 'Developing for Windows and Linux using Windows 10 and WSL'.

Scott used a variety of live demonstrations in this highly advanced session to take you through the state of the art of Linux on Windows, showing us if you can really use Windows to develop Linux apps. This session also exposed how real WSL (Windows Subsystem for Linux) is, and how close it is to reality.

We were delighted to see so many familiar faces but also lots of new ones as well! This platform allows our meetups to reach more of our community and communicate with you directly. We get the most sought-after speakers on your choice of topics so please get in touch if you have any suggestions.
​
You can view the full Virtual Meetup here:
​
​
​About Scott Hanselman
Scott is a web developer who has been blogging at https://hanselman.com for over a decade. He works in Open Source on ASP.NET and the Azure Cloud for Microsoft out of his home office in Portland, Oregon. Scott has three podcasts, http://hanselminutes.com for tech talk, http://thisdeveloperslife.com on developers' lives and loves, and http://ratchetandthegeek.com for pop culture and tech media. He's written a number of books and spoken in person to almost a half million developers worldwide.
​
​Keep an eye on our LinkedIn page to see our upcoming Virtual Meetups and events and get in touch at meetups@ioassociates.com with any questions or suggestions on future virtual meetups.